» Online Users: 69
20 members and 49 guests
0924eric, BIG T 219, boosted306, brad in nc, dietsodaman, felot, Gearhead, GeorgeH, hokk54, inetryconydot, InkdDrummer1983, Jay Squared, malata1, panther18, richhoff, timeman, WatchHunter, wildcatf150
Most users ever online was 719, 11-20-2011 at 06:56 PM.
» Quick Links
Some of our friends
» Welcome to Watchgeeks! (expand to view ---> )
Jim Skelton (jskelton), Bruce Nathan (NAYTH) and Michael Davis (meijin) are pleased to announce the development and formation of WatchGeeks.net...an online community for watch collectors of all types. Please allow us to share with you our mission statement:



--------------------




For many of us, watch collecting is not just a hobby. It is a passion that we enjoy in our collections, and in sharing our thoughts, preferences and opinions with others.

Our new forum will cater to those that love watches; love collecting them, talking and learning about them and offering or seeking information to and from other members of our Forum community.

Watchgeeks is dedicated to providing a friendly and open venue for all to share and enjoy. Regardless of price or brand, all input is welcome. Admittedly, many Members turn to ShopNBC for information, entertainment and availability of new timepieces.

For this reason, Watchgeeks seeks, offers and will feature the input and participation of the Hosts and Corporate Guests of the ShopNBC Watch Division. Of course, all other vendors, brands and retail dealers are more than welcome.

Unfortunately, some have posted elsewhere extremely negative and opinionated material in reference to certain brands and their broadcast marketing venues; this will NOT be tolerated at Watchgeeks. Specific problems and opinions are welcome, but piling on of negative comments, insulting or derogatory comments about vendors, hosts, brands and other members WILL NOT be allowed and will result in the offending posts being locked and/or deleted and repeatedly offending members being banned.

Additionally, off-topic subjects of a political, religious, sexual or generally contentious nature will have no place on Watchgeeks.

We seek to provide the watch collecting community with the most friendly, informative and positive-minded Forum on the Internet; a place where those of us who love watches can share the excitement, information and opinions that support our wonderful passion with some of the most respected broadcast Hosts and corporate CEOs in the industry. Member photography is welcome. Links to new points of interest and stories about our experiences are what make a special interest Forum a fun place to share a common passion.

Our Administrative Team is always willing to respond to member questions, complaints or suggestions. We may be the newest Forum on the web, but we plan to be the best!!!




--------------------



So, whether you are new to watch collecting and forums or an old hand, we hope you'll make WatchGeeks you new home!

If you have any problems registering or have any other issues you need addressed, please don't hesitate to contact our Admin Team by sending an email to admin@watchgeeks.net and we will get back to you as quickly as possible.
» WatchGeeks News and Updates
WatchGeeks News and Updates
April 2014
(and other important info you should know)
---------------------------------------------------------------
It's good to be a WatchGeek!
Being a member of WatchGeeks certainly comes with benefits. Aside from the great members here, you are kept up to date on the latest happenings within the watch industry worldwide, hot deals that pop up all over the internet and there is a great deal of information available to educate, entertain and inform all members. Here is some important information that you should know:


» A welcome from Eyal Lalo and Invicta
Dear Dedicated Watch Collectors -

Over the years I, as well as the Invicta team, have had the great privilege of meeting and interacting directly with watch fans near and far. I have been witness to a remarkable and inspiring evolution of knowledge within the watch collecting community. As an industry leader, we can't think of a better way to stay on top of our game than hearing your input, which is exactly why The Invicta Watch Group and myself have proudly sanctioned THIS new online Forum as your best source. Designed especially for the collector, WatchGeeks will provide an official place to further as well as enhance our communication with you the consumer.

WatchGeeks is not only a place for us to learn more - but an environment developed to give you a comfortable area to voice you opinion, suggestions and concerns in a respectable manner.

Please keep in mind that although due to time constraints I am unable to engage with daily conversations - We at Invicta will place the greatest possible value in your opinions and knowledge.

I sincerely thank you for your on-going dedicated input and wealth of knowledge.

Thank you and best personal regards,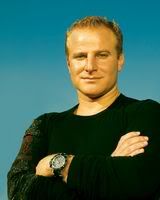 Eyal Lalo
C.E.O.
Invicta Watch Group

"Progress only comes through free thinking and applied inspiration"